A welcome investment for the health-conscious family kitchen, the George ForemanGrill lets you cook your favourite grilled dishes with less fat. Thanks to its space-saving design, the grill can be installed almost anywhere in your kitchen.
---

The Lean Mean Fat-Reducing Grilling Machine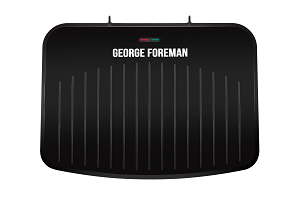 ---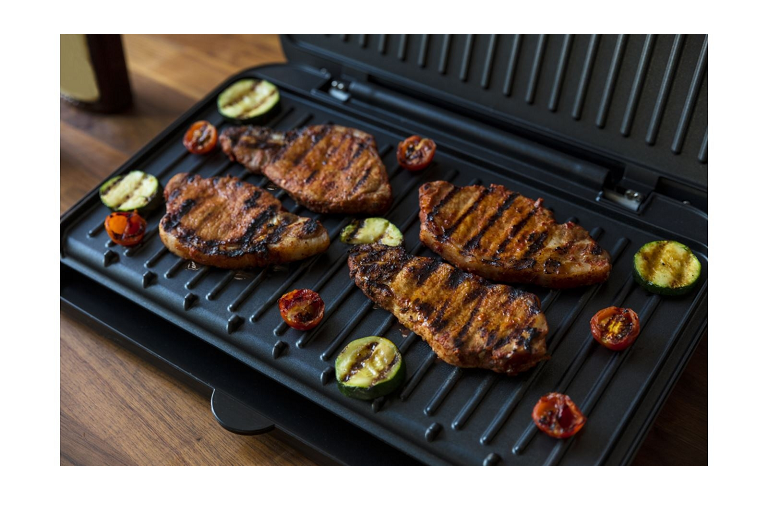 Fast and Efficient
The George Foreman Grill heats up 160% faster than your conventional electric oven grill. Prepared freshly cooked food for family and friends, from switch on to plate, in as fast as 6 minutes.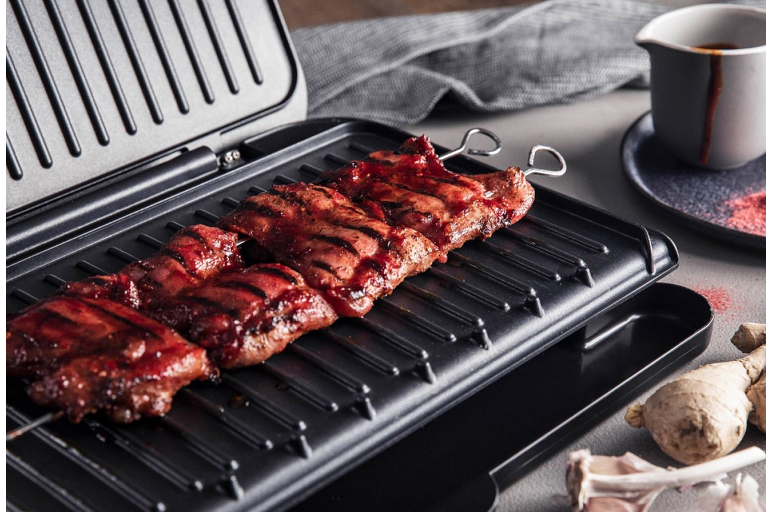 Easy Cleaning
With its Clip-in Drip Tray, the George Foreman Grill collects excess fat and other residue from your food. The drip tray isolates its collected debris, making it easy for you to clean up afterwards.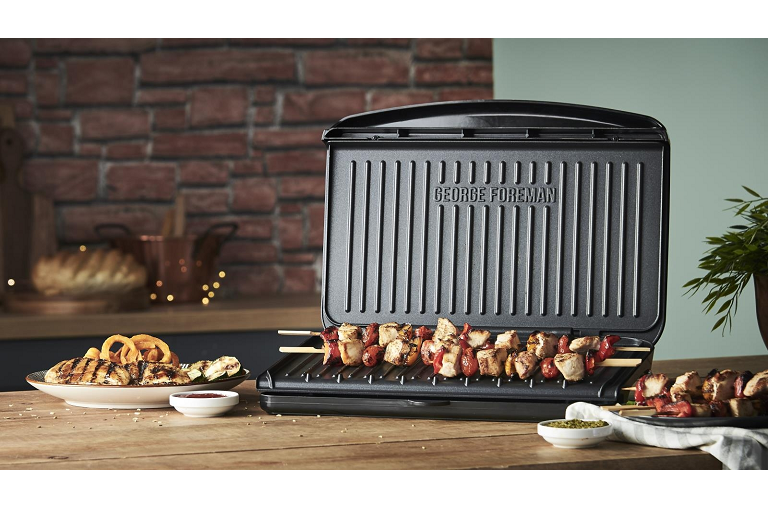 Kitchen Convenience
Built for convenience and ease of use, the George Foreman Grill features a ready to cook indicator light and a floating hinge for grilling thicker food. It also has and adjustable rear foot, making it ideal for both flat and angled cooking.
Product size :  Depth 28cm * Width 33.5cm
1630 W
230 Degree