FM radio – 3W Bluetooth® speaker
Splash-proof
Frequency range: FM 88-108MHz
Bluetooth® range: 10m
Battery life: 20 h
Charging time: 4 h
Rechargeable on Micro-USB port (cable included)
Material: silicone rubber case
Suggested branding: silicone ink silkscreen – laser
5.5 x 1.7 x 3.1"
G.W: 13.69 oz l i/c: 10 p/157.67 oz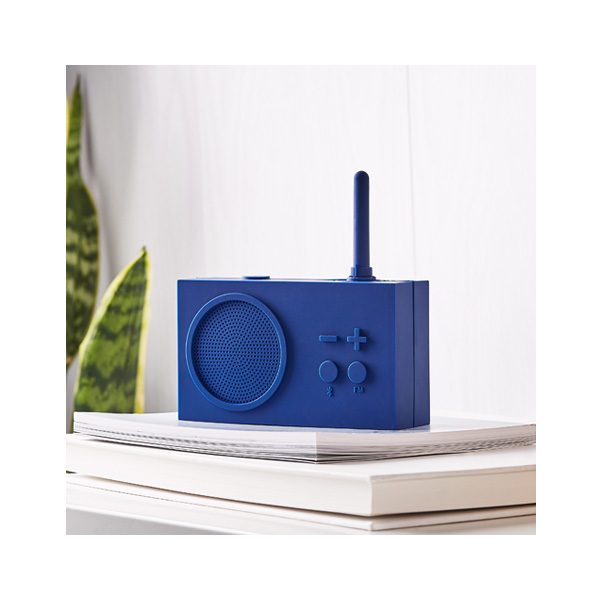 A POWERFUL DESIGN THAT EVOKES NOSTALGIA
Our award-winning radio is an iconic design that's adapted with the times while staying true to what's important. Tykho's retro shape is reminiscent of the staple AM/FM radios that stood in our parents' kitchens, but with a contemporary twist. We've given the classic bestseller a modern Bluetooth® upgrade complete with a 3W speaker.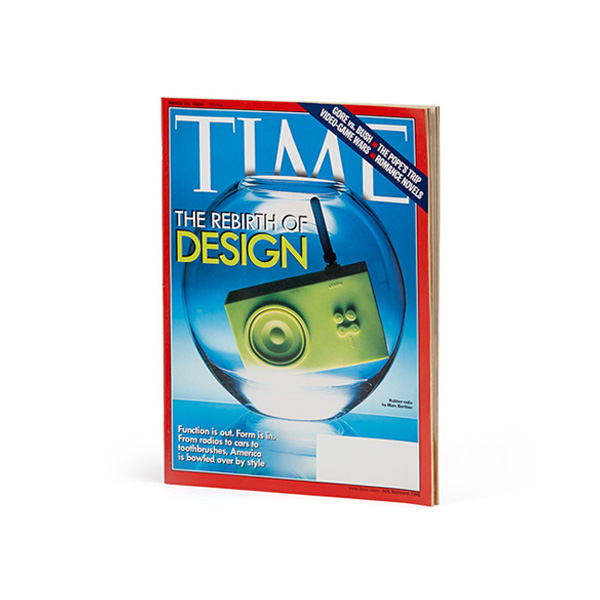 A REPUTATION THAT WITHSTANDS TIME
Created more than 20 years ago, Tykho is the first design object ever featured on the cover of Time Magazine, becoming the flagship of French design, and a proudly iconic product of Lexon.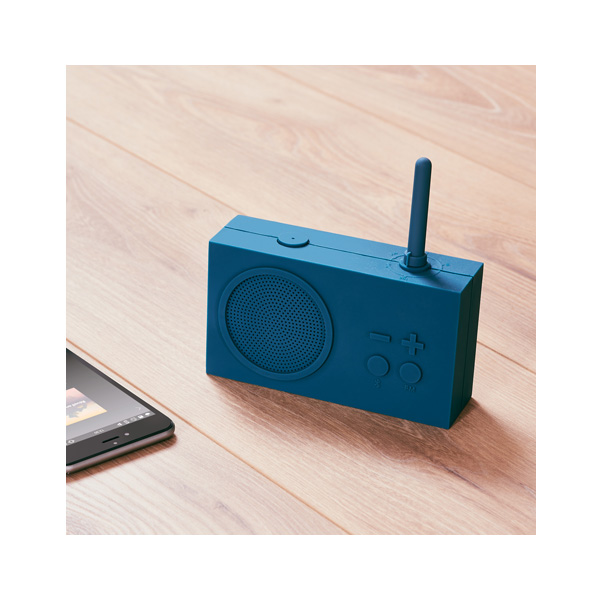 RADIO & BLUETOOTH® THE BEST OF BOTH WORLDS
Enjoy the radio by pressing the FM button, and using the antenna to dial into your favourite station. If a playlist is more to your liking, simply switch over to the Bluetooth® function by pressing the Bluetooth® symbol and connecting your device.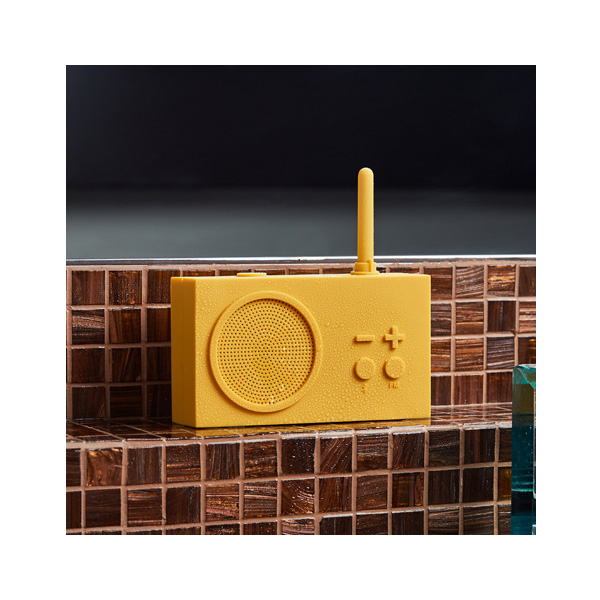 WATER-RESISTANT
Thanks to its splash-proof rubber finish Tykho 3 is the perfect companion for poolside lounging, listening to music while doing the dishes, or to have in the bathroom with you while getting ready.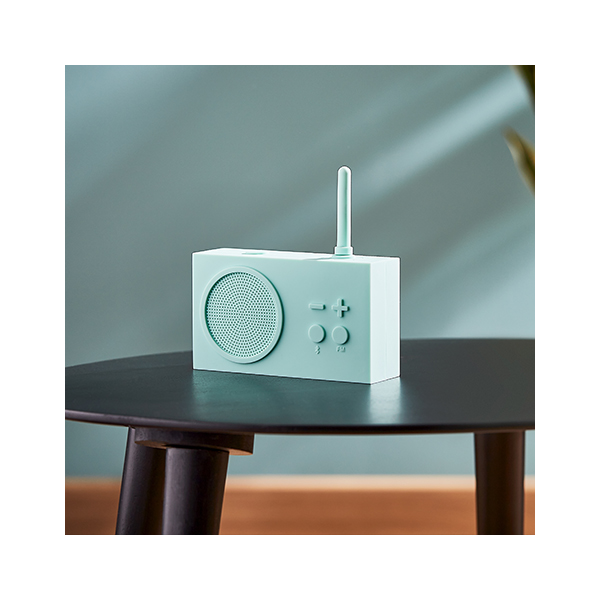 KEEP IT GOING FOR 20H
Enjoy up to 20 hours of continued playtime. Tykho 3 is also easily rechargeable via the provided Micro-USB cable.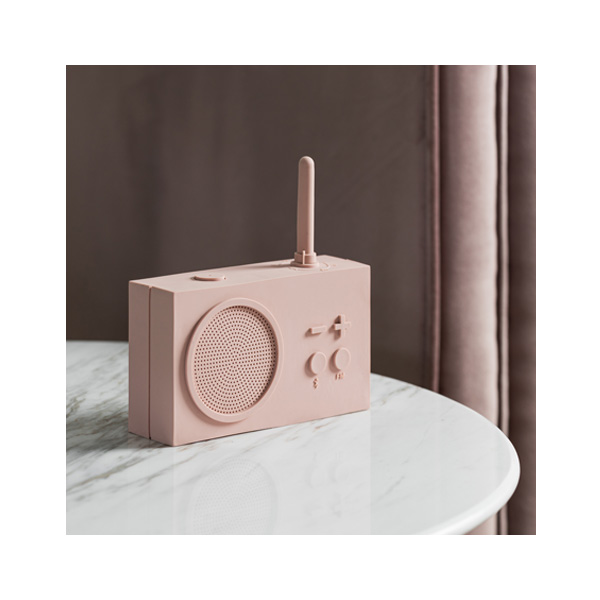 A MUST HAVE FOR ANY SPACE
Revive any space with this portable, rechargeable, fresh take on a classic design. With Tykho's modern rubber finish and 9 color range, it's certain to compliment wherever you take it.
MARC BERTHIER
Designer and architect, he has collaborated with Lexon for more than ten years. Grand Prize National Industrial Design, he received two Compas d'Or in Italy, the Gabriel Prize, the Medal of Art and Industry in France, the Design Plus Award and several times the Form Design Award in Germany and New York Accent Design in the USA. Many of his creations are part of the collections of the National Museum of Modern Art, the Museum of Decorative Arts, the National Fund of Contemporary Art. They are also in the permanent collection of NewYork's MoMA. "My collaboration with Lexon gave me the opportunity to develop an object design in many areas and in a truly industrial production setting. Personal accessories, objects for the home, garden, office, travel or leisure. An impressive number of projects, all included in a coherent unit. "