Bluetooth® speaker with integrated carabiner
Pairable with TWS technology
IPX4 Water-resistant
Hands-free micro
Selfie remote
Bluetooth® 4.2
Autonomy: 5h
Charging time: 2h
Bluetooth® distance: 10 m
Power supply: on USB-C port (cable included)
Material: ABS – Zinc alloy hook
Suggested branding: silkscreen
2.08 x 1.14 x 3.81"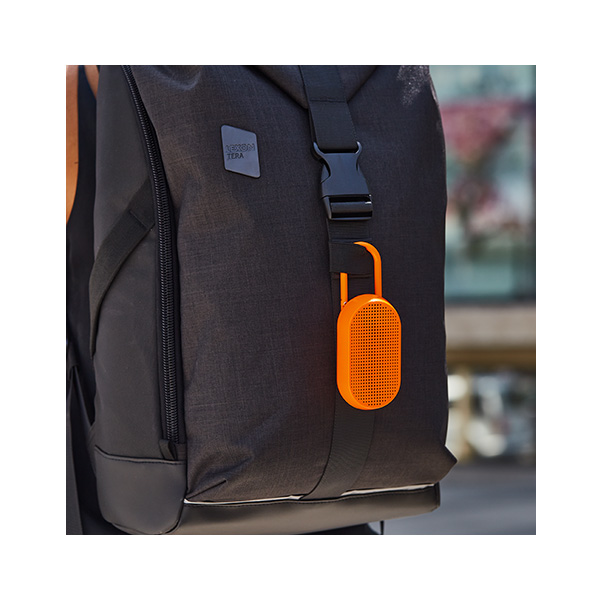 OUTDOOR SPEAKER
Meet Mino T the latest, and most outdoorsy member of the Mino family. Made for exploring, use its carabiner to clip the speaker to items like your bag or bike. Built with a considered design in mind, this speaker is also a stand alone modern interior piece that you can proudly display indoors.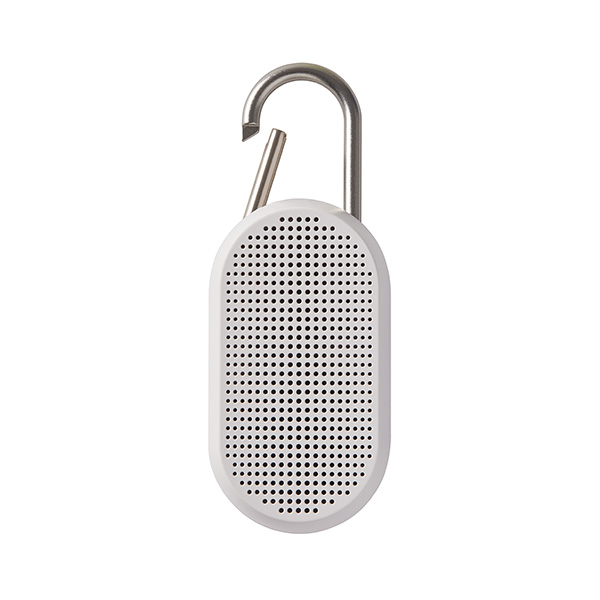 SOUND THAT MARVELS
The Mina T has been carefully engineered with a passive bass system. This built-in technology allows for an overall quality listening experience, so you can enjoy a more balanced, fuller sound on the go.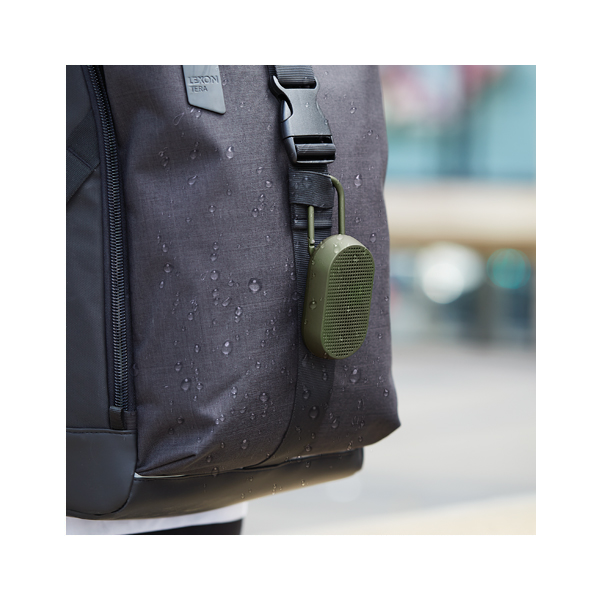 WATER RESISTANT
Chance of rain? No problem. The Mino T is water resistant thanks to its ultra-resistant finish. It's ready to go where you go, when you go.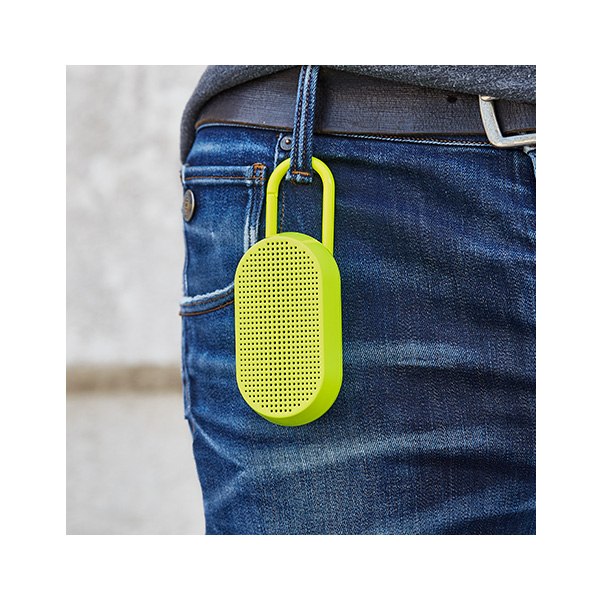 KEEP PLAYING
With up to a 5h of continuous play time, keep the soundtrack of your adventure on while you're out.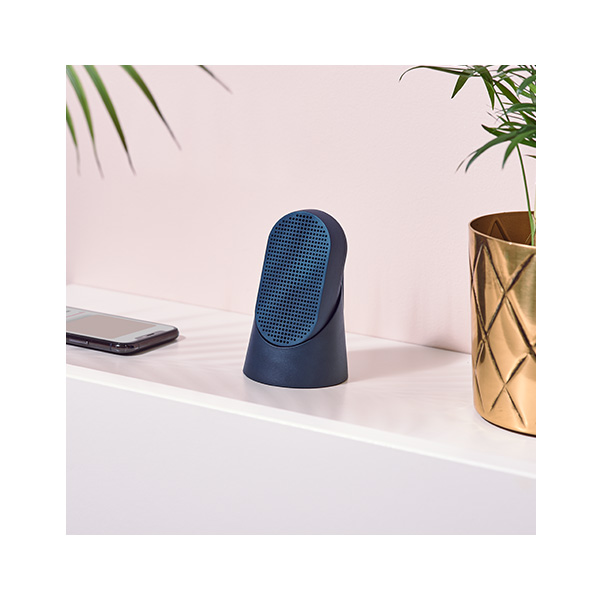 ON DISPLAY
Accept calls, play music, or charge while on display. The Mino T is chargeable using a USB-C cable and sits beautifully on display indoors while on it's docking station.
MANUELA SIMONELLI & ANDREA QUAGLIO
Quaglio Simonelli was born out of a meeting between two designers, Andrea Quaglio and Manuela Simonelli, their common work is really fed by stories, a creative look at the surrounding world, mutations they would wish to induce: therefore they create familiar looking objects contaminated by the unexpected and the poetical. Miami is the name of the collection: elegantly flying on nostalgic wings, an Art Deco stylistic wink meeting actual technical requirements. It preserves gracious powers through a transversal proposal. This series bears the precise signatures of an approach basing their practice – never to see things the way they are.