Large portable audio LED lamp
Cool or warm white light + 7 colors
Push activation light
Dimmer
5W Bluetooth® Speaker
Light battery life: up to 24h (tested at 75% brightness, 22°C ambient indoor temperature)
Charging time: 3h
Rechargeable on USB-C port (cable included) or wirelessly
A STUNNING 2-IN-1 PORTABLE LAMP
Designed to fill your space with both multicolor light and immersive sound, Mina L Audio is a sleek portable LED lamp that embarks a 360° built-in Bluetooth® speaker.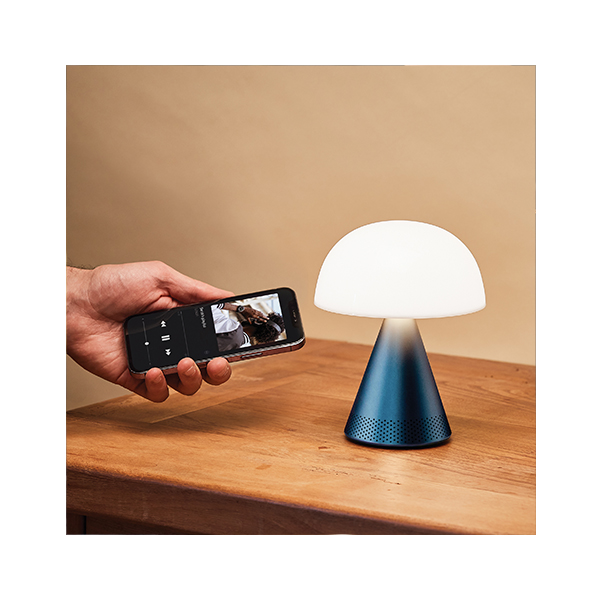 ENJOY IMMERSIVE SOUND
Mina L Audio connects to your smartphone or tablet seamlessly via Bluetooth® , allowing you to share and listen to your favorite music anywhere in style.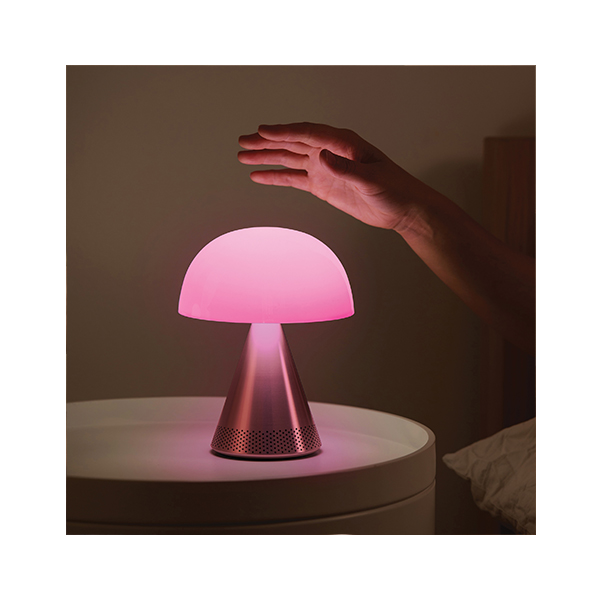 CREATE YOUR OWN ATMOSPHERE
This versatile lamp offers an impressive 9 LED color range that you can bring to your bedside, workspace, or patio. The color change and dimming function are all controlled by a press down feature on the top of the light.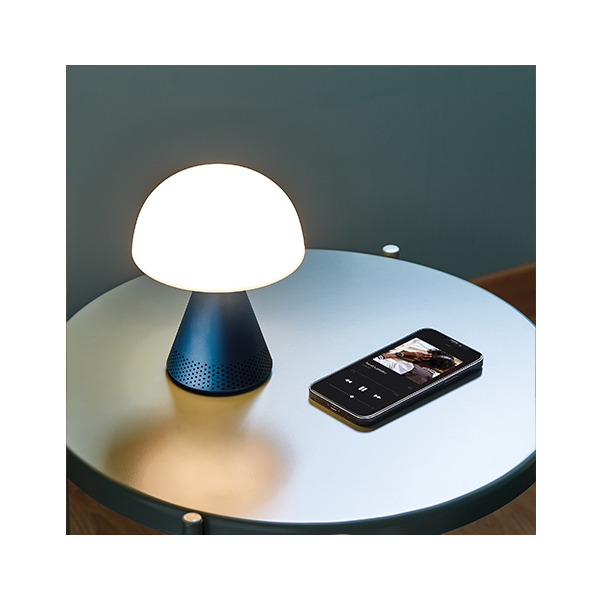 BEAUTIFUL FINISH
Our designers have crafted a sleek, statement-making aluminum base available in four selected colors. Try multiple to create an atmosphere that's completely your own.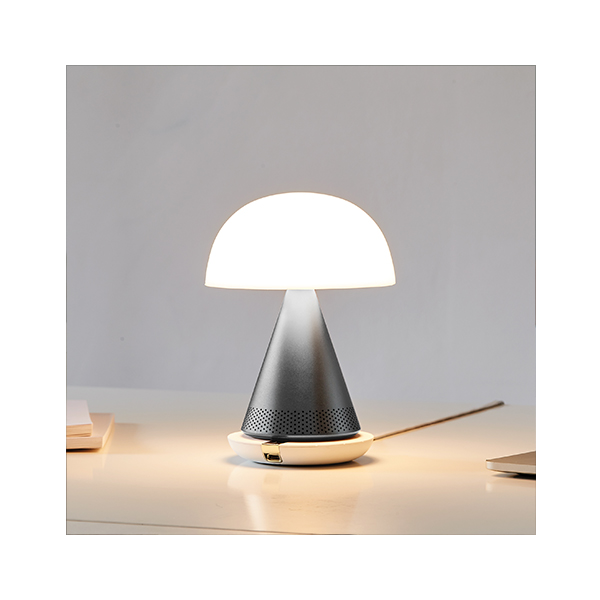 BY YOUR SIDE, ALL DAY LONG
Offering up to 24h of battery life from a single charge for the lighting function, and 6h when both light and speaker are simultaneously on, Mina L Audio is the perfect companion all day and night. Mina L Audio is rechargeable using any Qi-enabled wireless charging station or with cable via its USB-C port.
MANUELA SIMONELLI & ANDREA QUAGLIO
Quaglio Simonelli was born out of a meeting between two designers, Andrea Quaglio and Manuela Simonelli, their common work is really fed by stories, a creative look at the surrounding world, mutations they would wish to induce: therefore they create familiar looking objects contaminated by the unexpected and the poetical. Miami is the name of the collection: elegantly flying on nostalgic wings, an Art Deco stylistic wink meeting actual technical requirements. It preserves gracious powers through a transversal proposal. This series bears the precise signatures of an approach basing their practice – never to see things the way they are.