5K45SSEOB
4.5-Qt. Stainless Steel Bowl

Mixer Type-Tilt-Head. Bread Yield -Loaves-4. Mash Potato Yield – Pounds-6-1/2

59-Point Planetary Mixing Action

Includes coated flat beater, coated dough hook, wire whip

Gross capacity of the bowl 4.3 liters
275 Watts direct drive motor
Pastry kit: whisk, beater, hook
Metallic design
The Kitchenaid 5K45SS Classic baking robot  with tilting head is fitted with a  direct transmission motor  which operates  silently .
It finds its place in all kitchens and on all work surfaces.
Design and robust:
This robot sports a  rounded, elegant and contemporary design  to integrate perfectly into any kitchen.
Its body entirely made of cast metal gives it increased stability and robustness.
Speeds and motor:
With a power of 275 Watts, it has  10 speeds  to mount both snow white wines and to knead bread dough.
Its exceptional planetary mixing action   ensures faster and more complete homogenization, incorporating all the ingredients down to the very contours of the bowl.
It is also not necessary to turn the bowl or scrape the walls.
Capacity:
The  bowl of the pastry robot with a gross capacity of 4.3 liters  is  made of brushed stainless steel .
It is designed to work a maximum dough capacity of 875 g of flour, accommodate 12 eggs, make 2.5 kg of cake dough …
Accessories:
–  4.3 liter bowl  in brushed stainless steel.
– 6-wire whisk  : used to incorporate air into eggs, egg whites, whipped cream, sauces, mayonnaise … It is made of stainless steel and aluminum.
– flat beater  : used for thick preparations (cakes, frostings, cookies, mash …). It is made of aluminum with non-stick nylon coating.
–  dough hook : ideal for mixing and kneading different types of dough (bread dough, pizza dough, dough for fresh pasta …). It is made of aluminum with non-stick nylon coating.
For more comfort (optional):
A unique versatile mounting hub and a wide range of easy-to-use accessories.
Chop, mince, julienne, knead
Are you always in a hurry? Shorten preparation times with this 1.7 liter food processor which will allow you to sit down much faster to savor delicious dishes.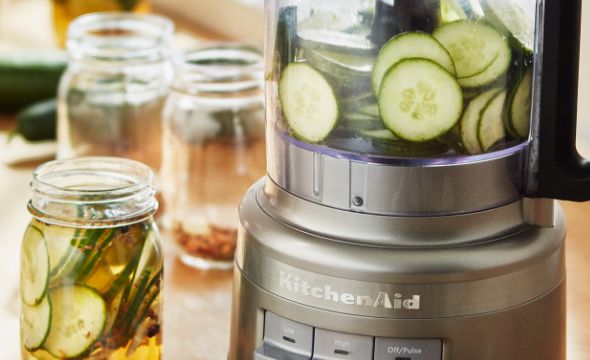 CHOP AND CHOP
Pieces or thin slices: there is a blade or a disc for all sizes and thicknesses of cut. This tool can do everything …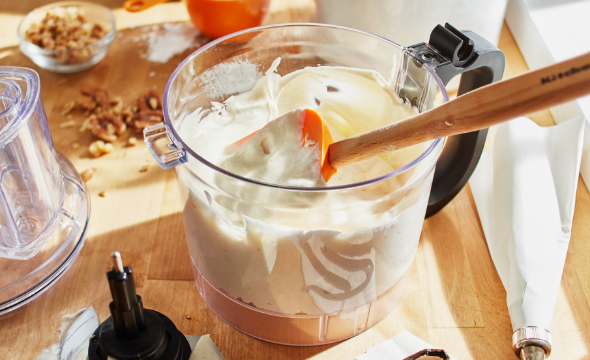 100% homemade
Mix and knead in a few minutes using our kneading blade. Fill your kitchen with the delicious scent of freshly baked bread. Hmm!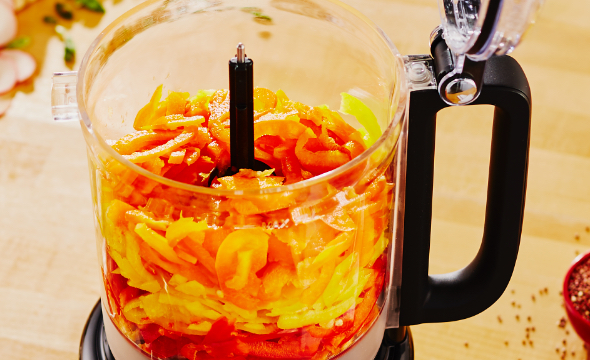 JULIENNE SIMPLIFIED
Grated cheese, julienne of carrots or mashed chickpeas? Prepare everything in a few seconds without risking cutting your fingers.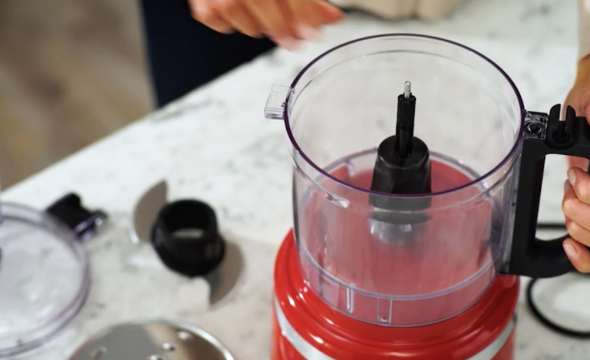 EASY TO USE
Why complicate life ? The cover and base snap in immediately, while the control levers make preparation a breeze.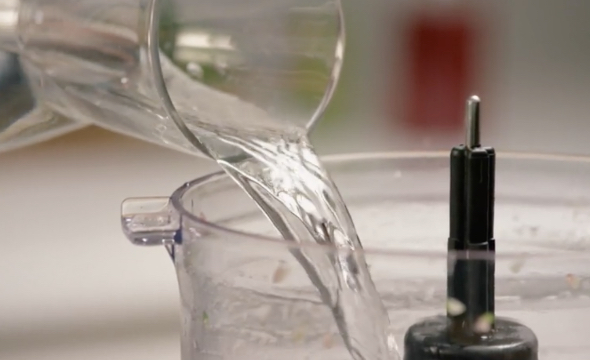 EASY TO CLEAN
Its smooth finish and airtight bowl make it easy to clean. Just wipe the base and put the parts in the dishwasher.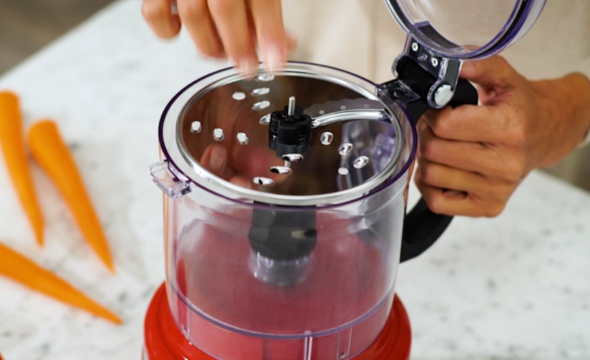 STORAGE PRACTICE
All the pieces are stored in the bowl and the cord is wound underneath.
MULTIFUNCTIONAL HOUSEHOLD ROBOT WITH 1.7 L CAPACITY 5KFP0719
Slice, knead, slice, grate, puree and very simply mix all types of ingredients: cucumbers, tomatoes, cheeses, pizza or bread dough, and much more.