Resolution: 4K Ultra HD
Display technology: QLED
Peak brightness (in nits): 1000
Local Dimming: Yes (90 zones)
Dolby Atmos: Yes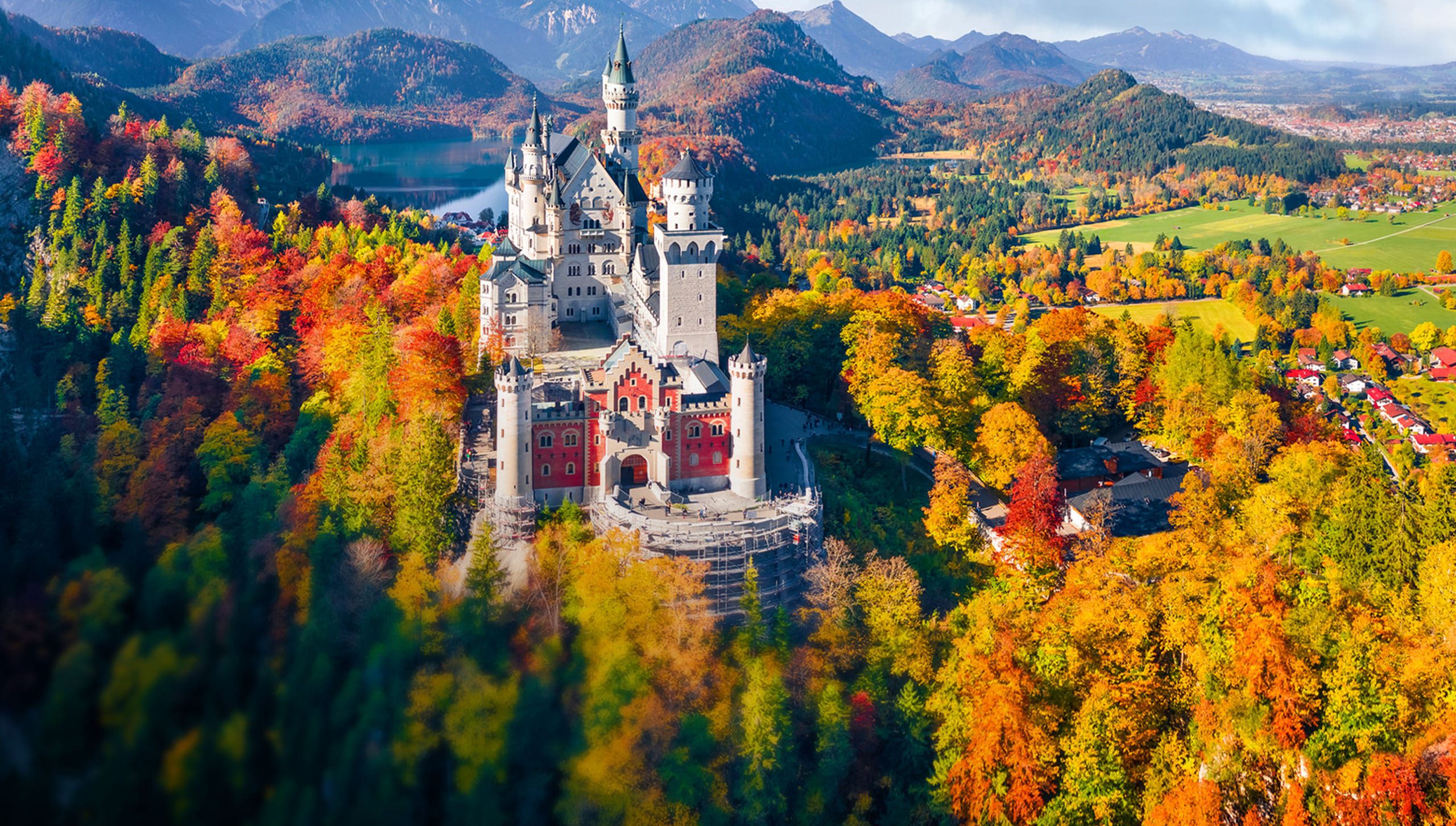 COLORS MORE THAN NATURE
Hisense TVs equipped with QLED (Quantum dot) technology are capable of displaying over a billion colors. This wider color palette helps improve the realism of images to deliver a more true-to-life audiovisual experience.
DON'T MISS ANY HIGHLIGHTS
With its native frequency of 120Hz and its MEMC (Motion Estimation and Motion Compensation), the TV U8 can display smooth movements for the most immersive experience and allows you to never miss any action thanks to the Sport Mode.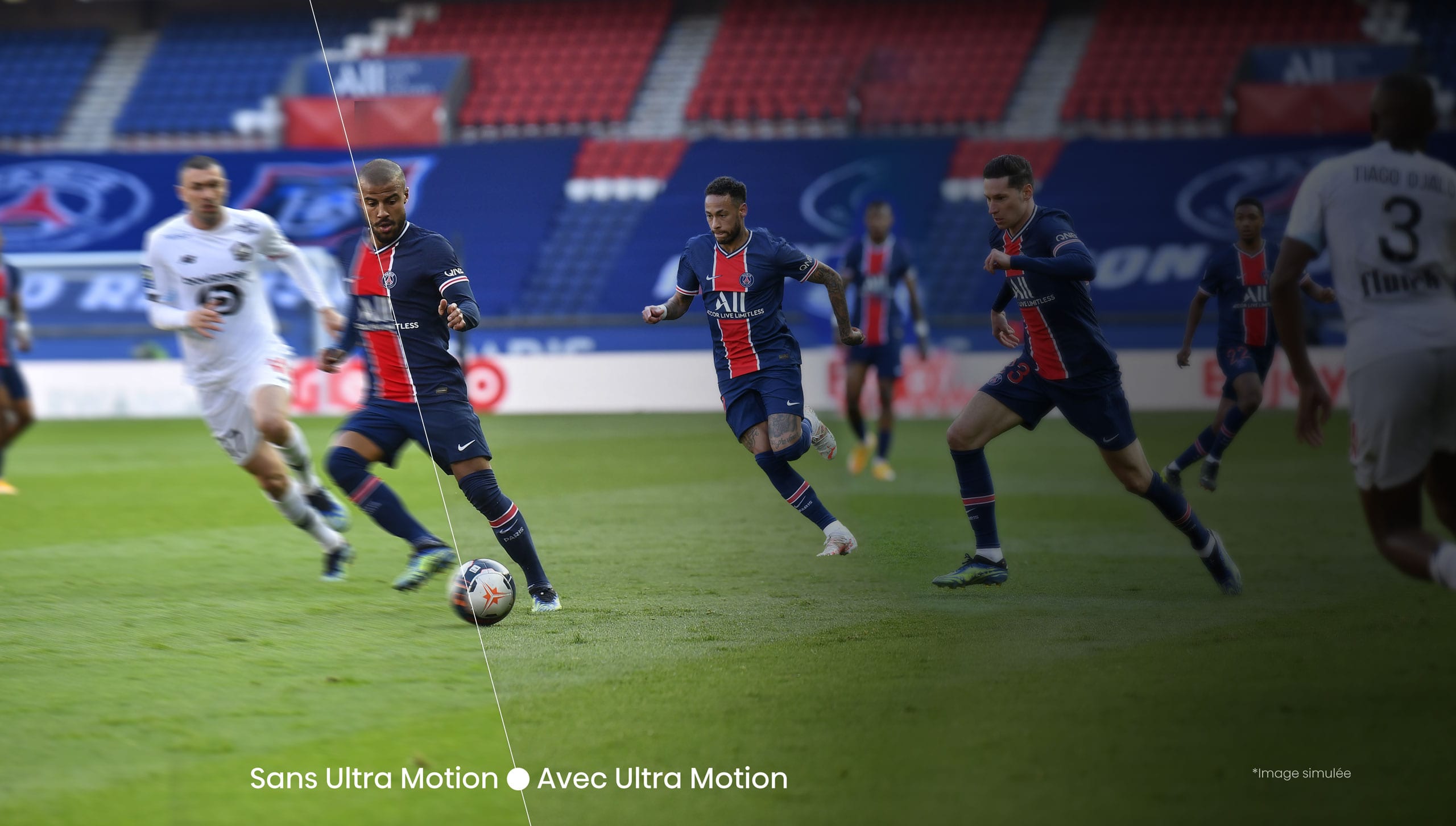 AS IF YOU ARE IN THE FRONT ROW
From the first notes to the cheers of the crowd, the retransmission of every sound detail will transport you to the heart of the stage and allow you to make the most of each concert or film.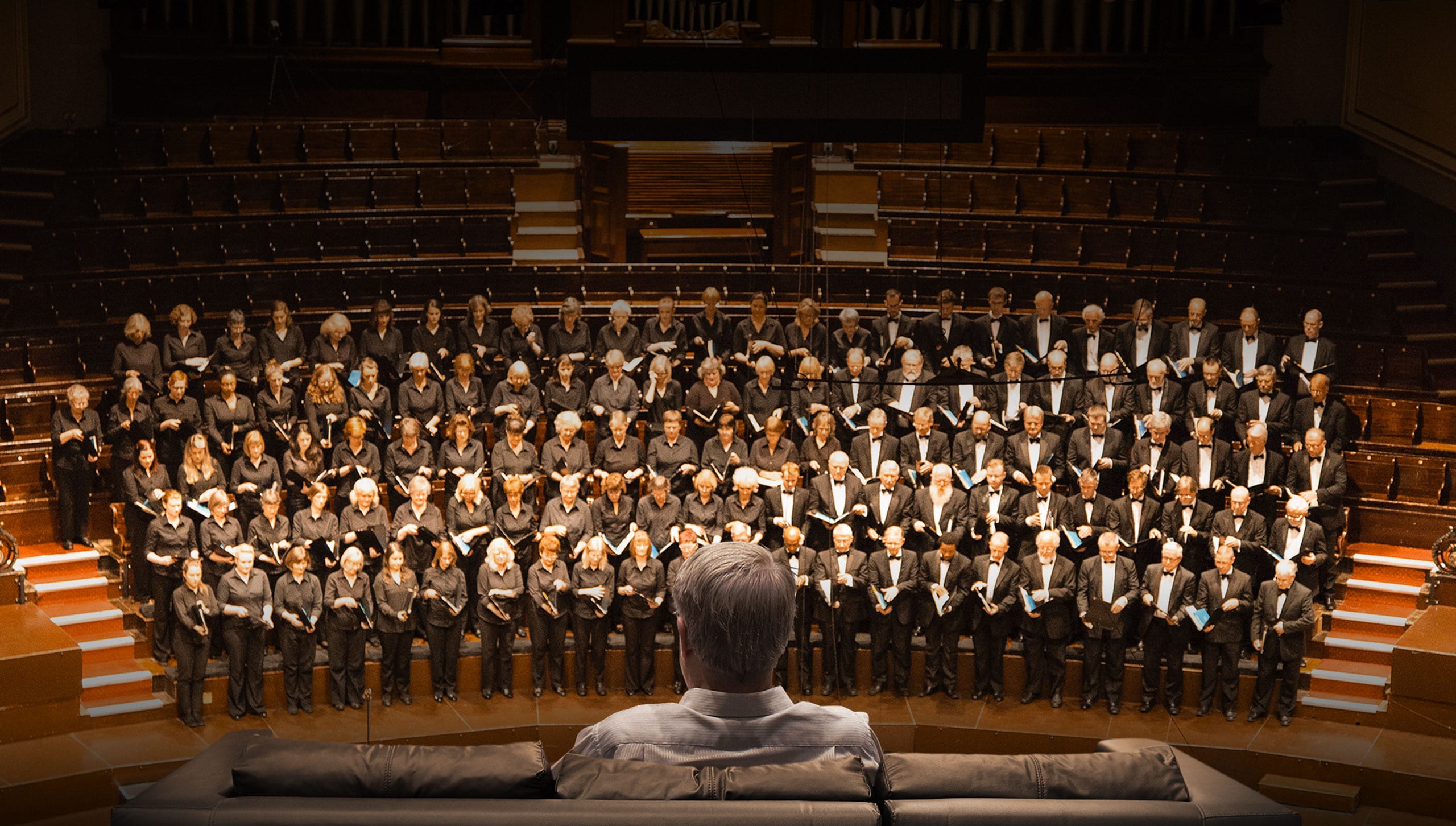 From 0.005 to 1000 nits
The peak 1000 nits of brightness allows every detail to be revealed, both in dark areas and in the brightest ones for a more realistic rendering.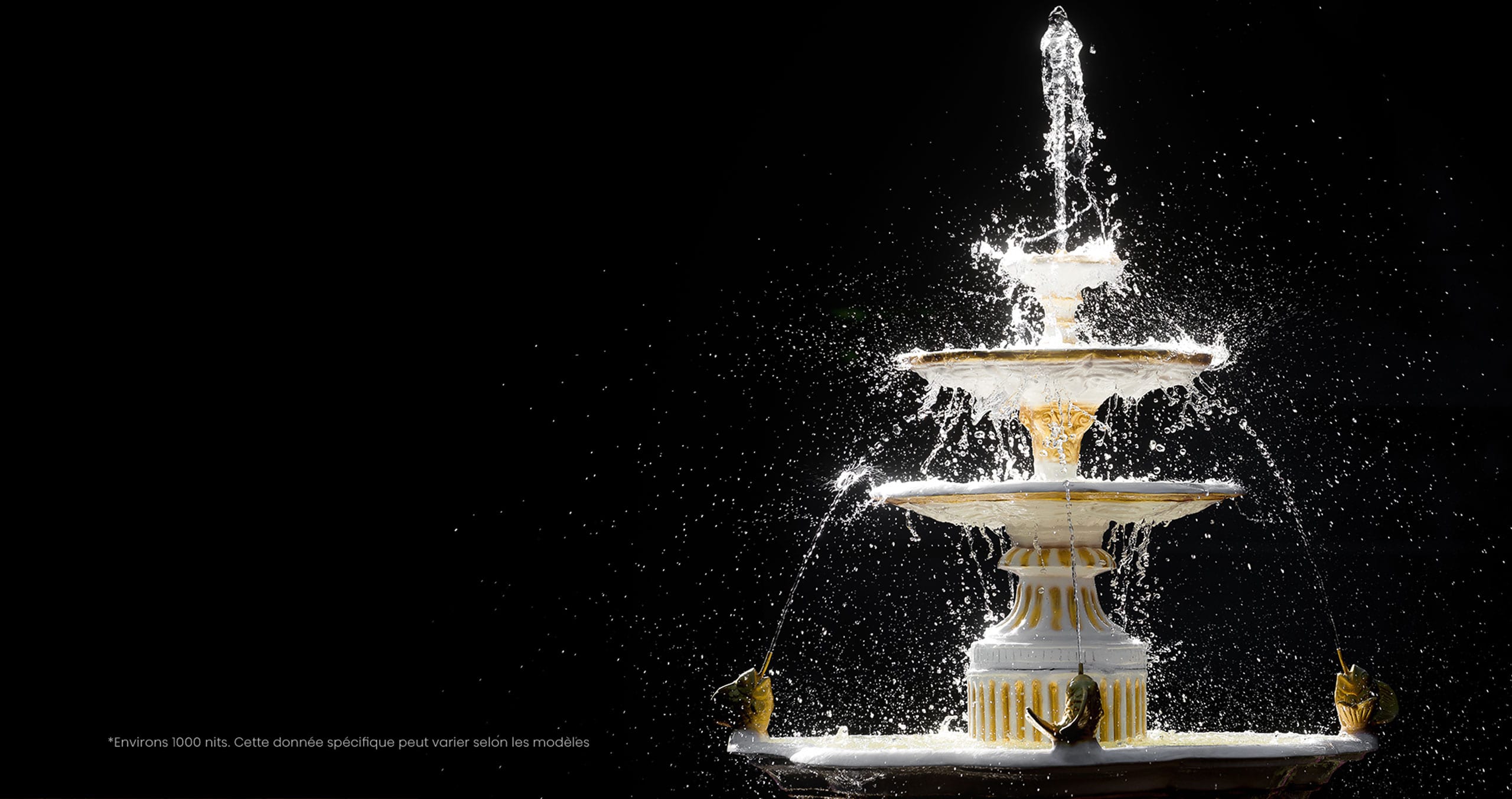 Brightness, deep blacks and contrasts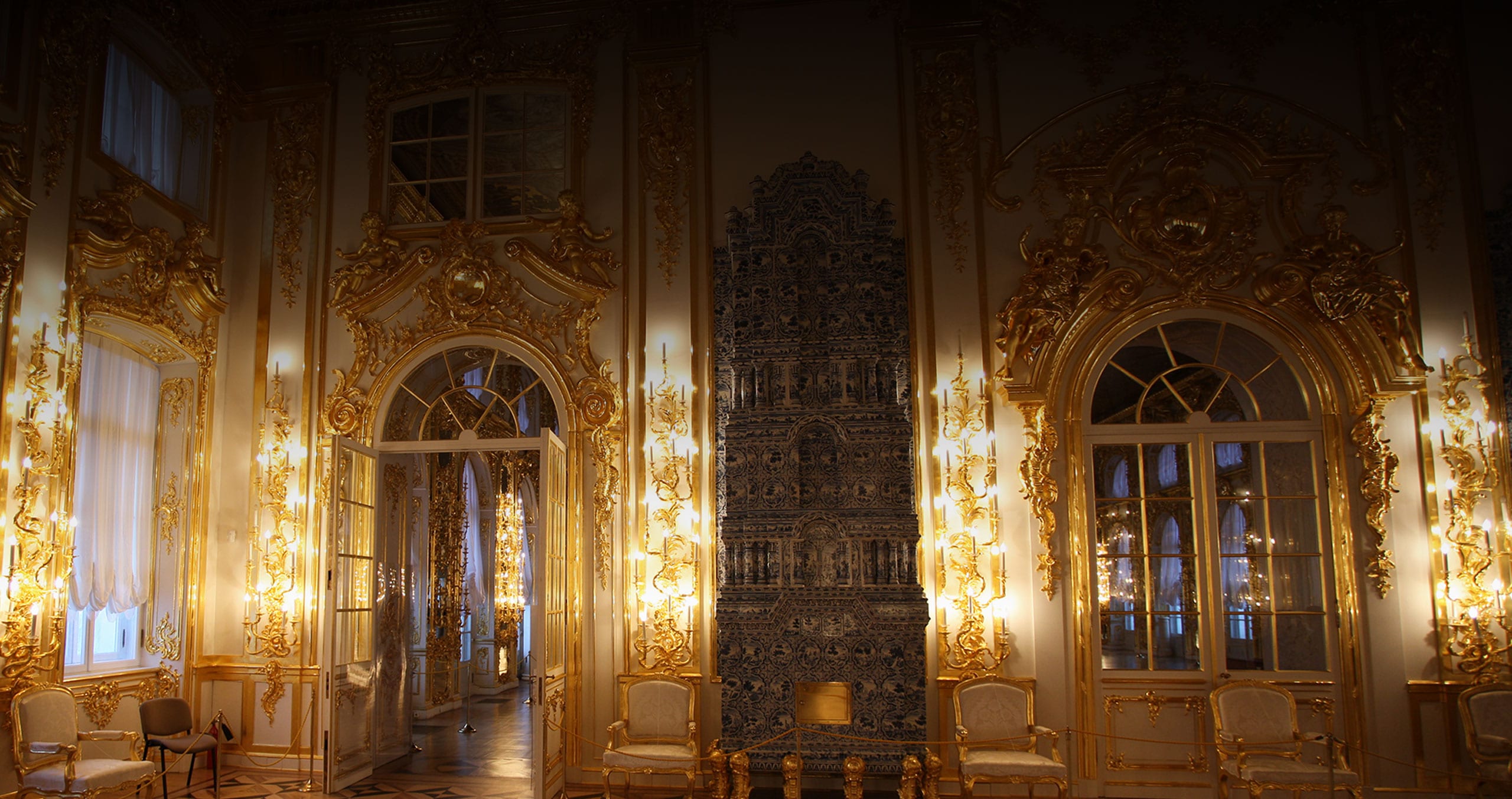 STRIKING CONTRASTS
WITH LOCAL DIMMING
With Full LED Local Dimming technology, the backlight is divided into multiple isolated areas, allowing their brightness to be independently adjusted to display deeper blacks than ever before.
THE CINEMA AT HOME
IMAX ENHANCED technology optimizes sound, color and contrast for a cinematic audiovisual experience right from your living room.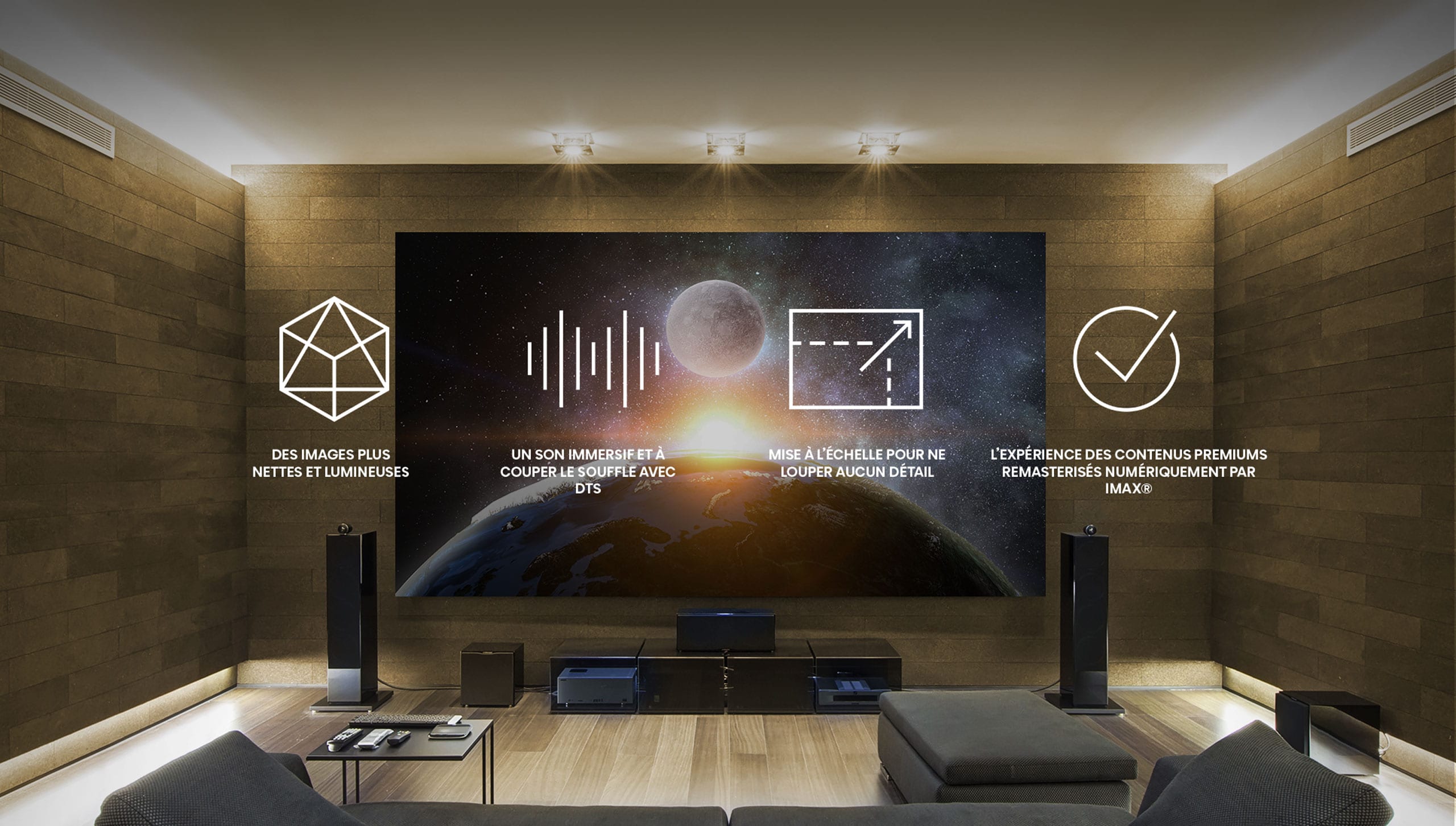 AN IMAGE ALWAYS PERFECT,
REGARDLESS OF ROOM LIGHTING
The U8 series incorporates Dolby Vision IQ technology which adjusts HDR images in real time according to the lighting in your room to personalize your audiovisual experience as much as possible.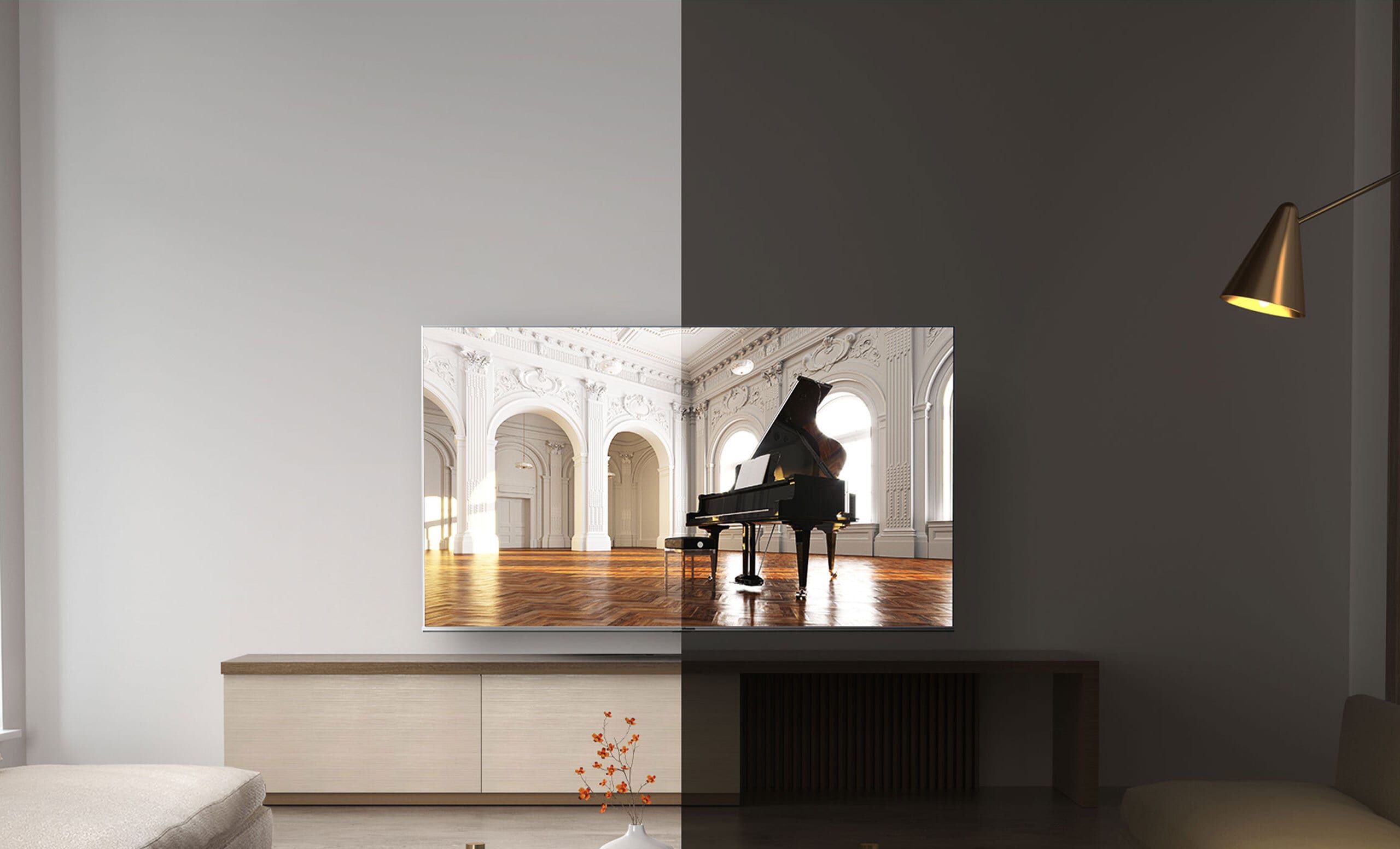 Come, Vidi, Vici!
As soon as your game console is switched on, the HDMI 2.1* functions are activated: game mode is automatically launched (ALLM) and the images are automatically adjusted to the frequency of your console (VRR*). The latency time (input lag) is then reduced for a better gaming experience. In addition, the HDMI 2.1* eArc function allows you to transcribe all the sound details so that you can hear your opponents' every movement.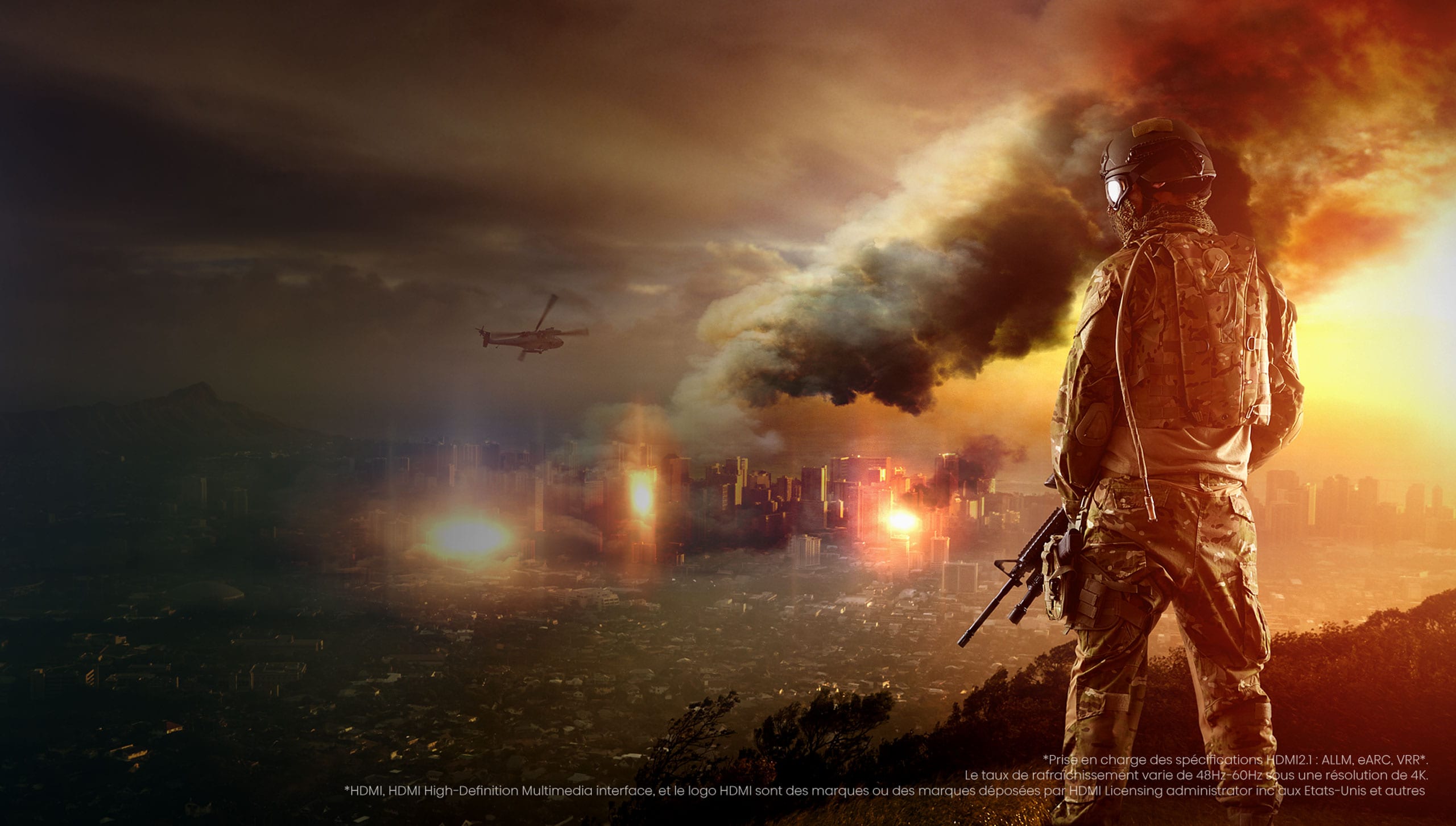 With its Hi-View processor, Hisense ULED technology pushes the limits of image quality. A set of algorithms powered by Artificial Intelligence are integrated into the TVs to create a unique experience. The combination of the Hi-View processor, Full LED Local Dimming backlighting and Quantum Dot (QLED) delivers striking contrasts, ultra-realistic colors and fluid movements regardless of the content.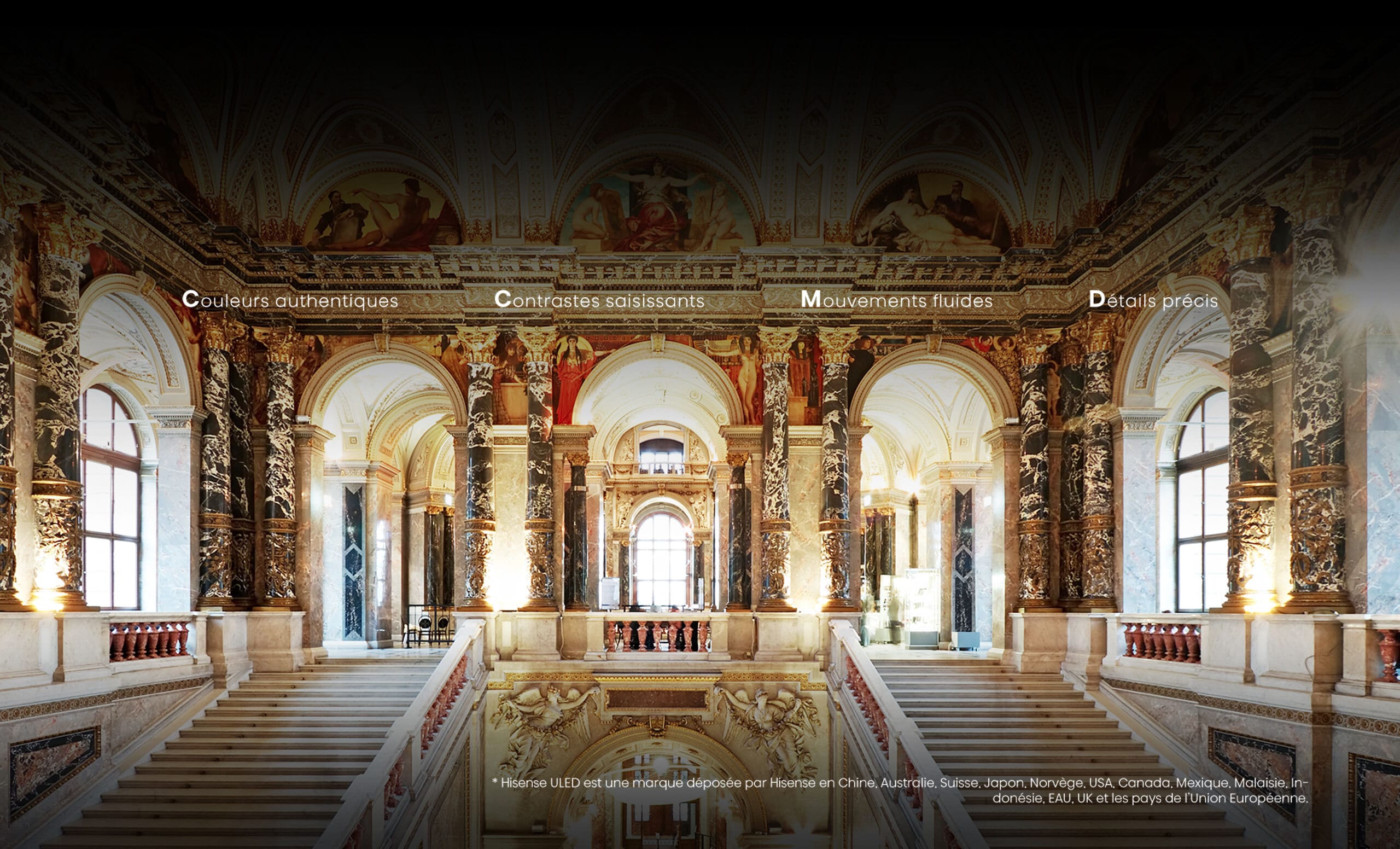 A POWERFUL PROCESSOR THAT CHANGES EVERYTHING
Hi-View is the processor whose algorithm adjusts the picture settings in real time for exceptional quality.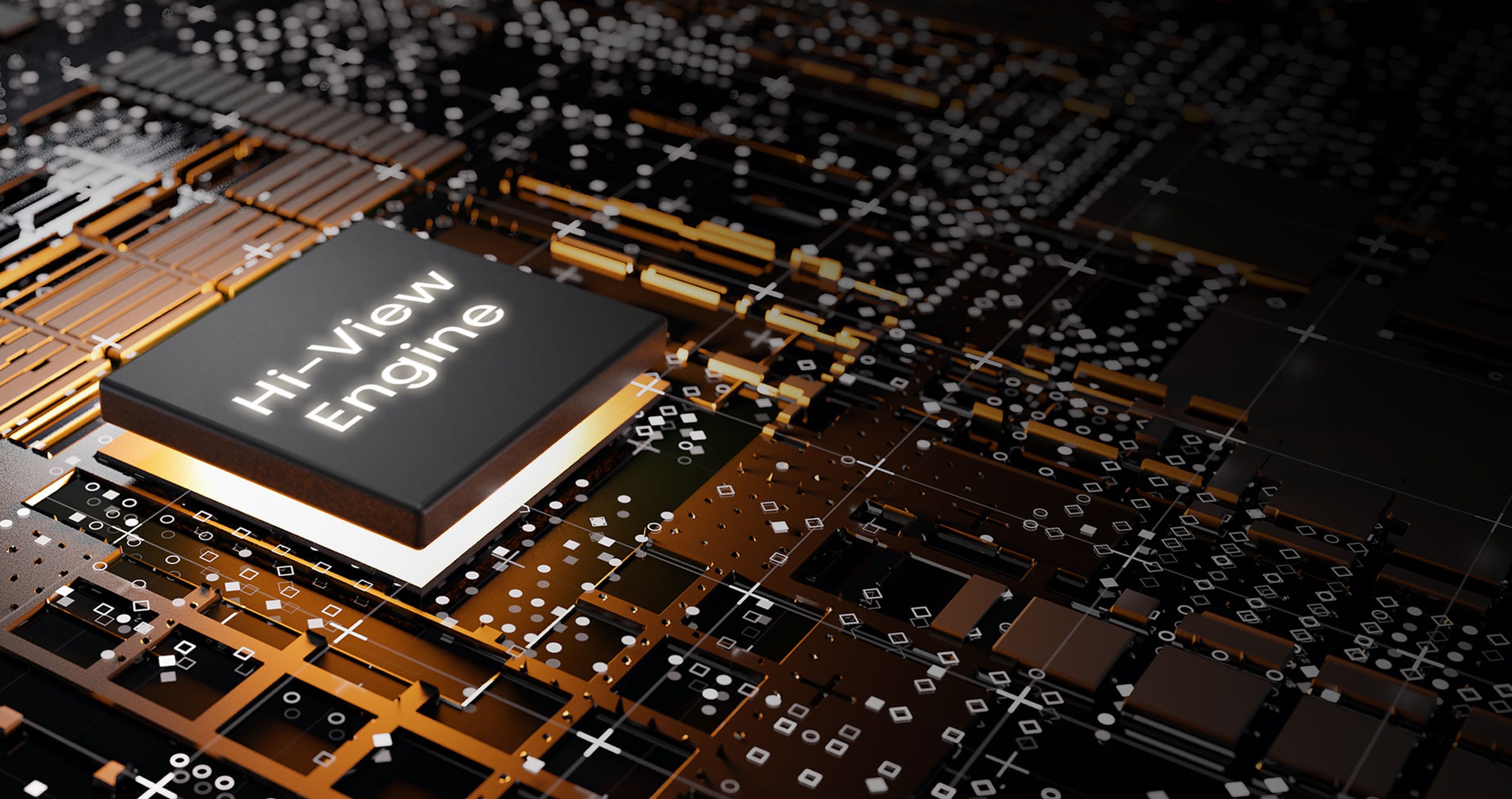 FILMS AS THEY SHOULD BE SEEN.
With Filmmaker Mode, the images displayed correspond exactly to those that the director wanted to share with you. The original settings (colors, contrasts, sounds, etc.) are thus retained for more authentic movie scenes.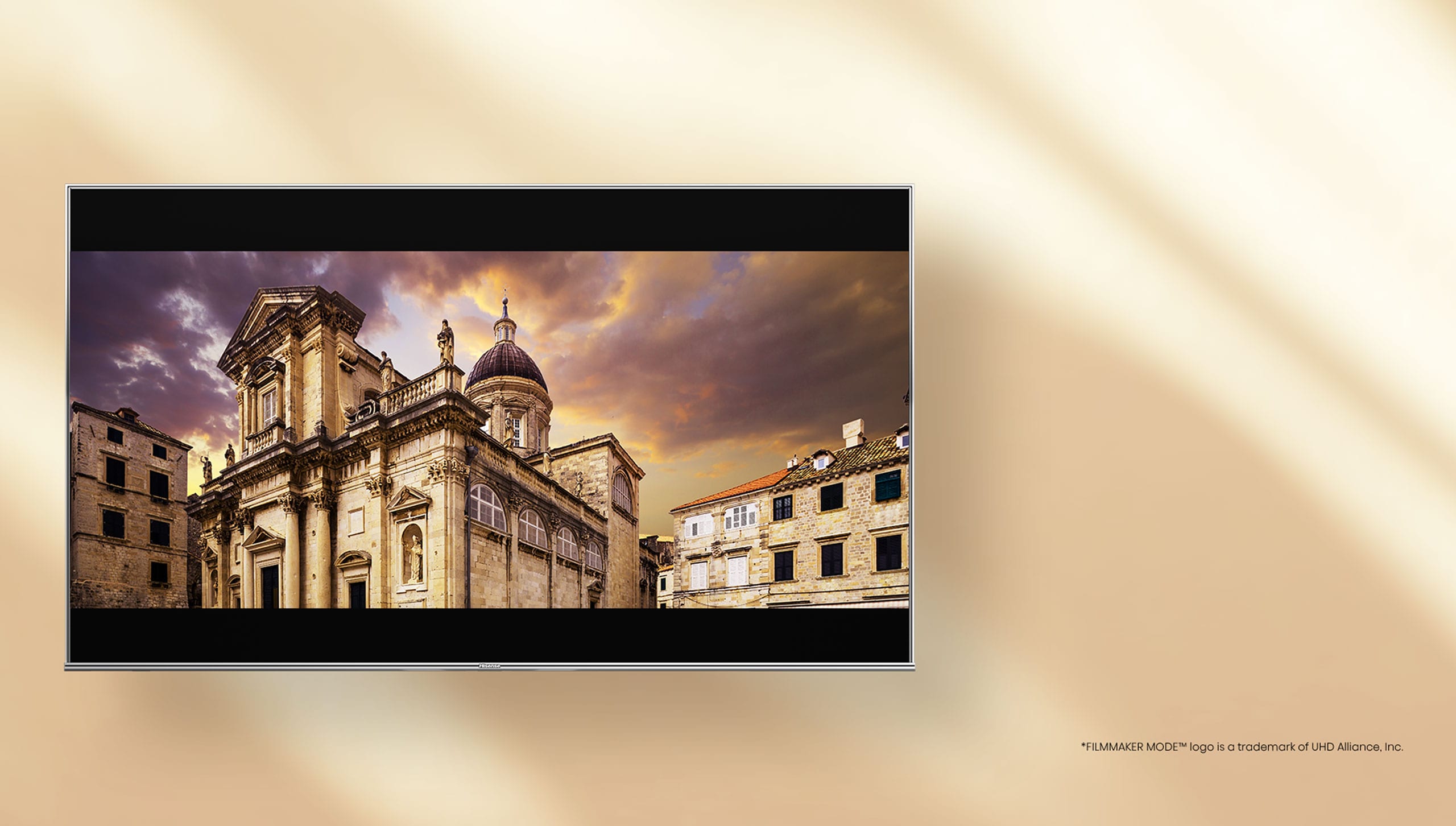 VIDAA: FIND YOUR FAVORITE APPLICATIONS ON YOUR TV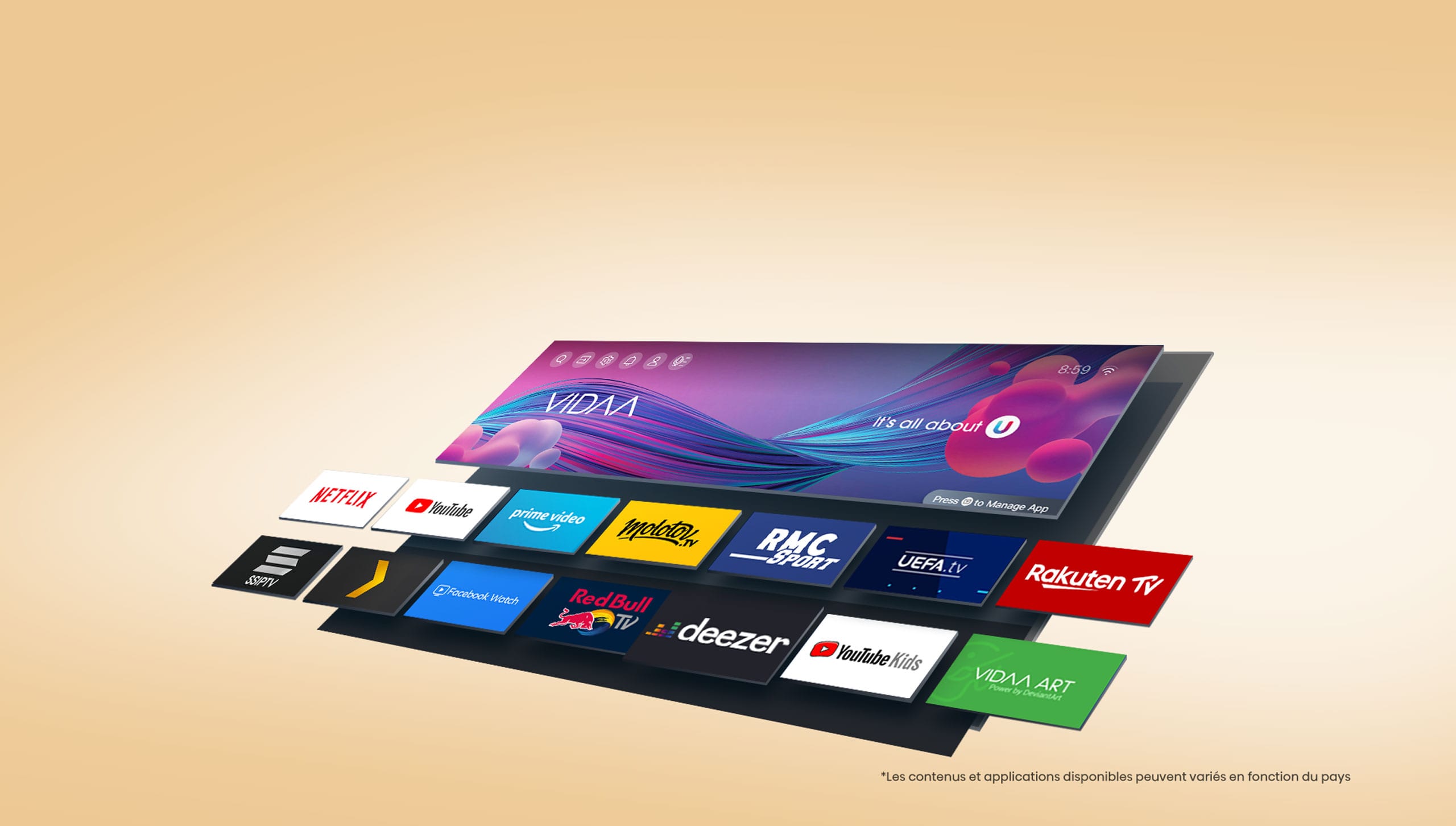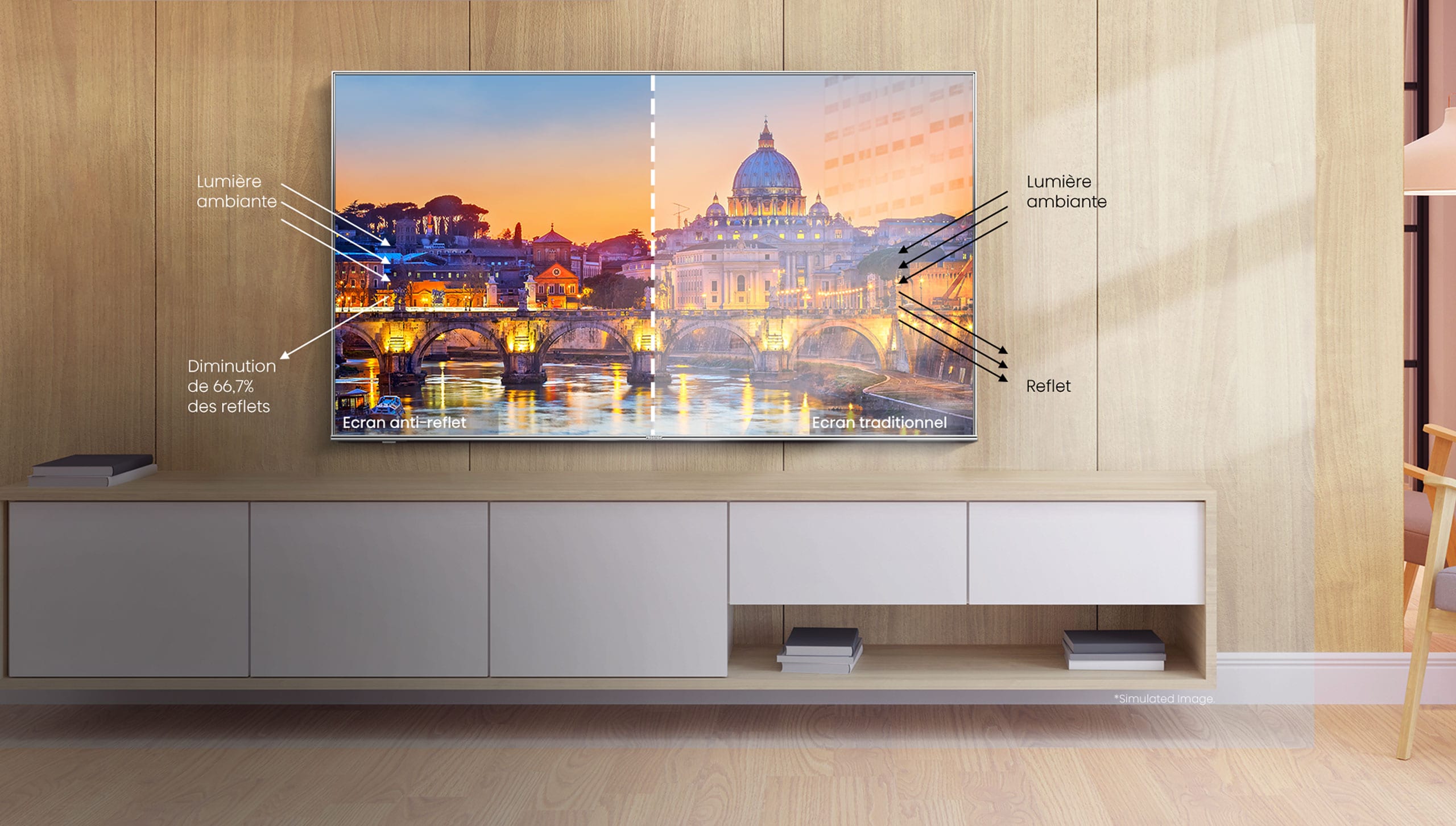 ANTI-REFLECTIVE SCREEN
With its anti-reflective coating, you can enjoy your TV optimally, even when a ray of sunlight crosses your living room.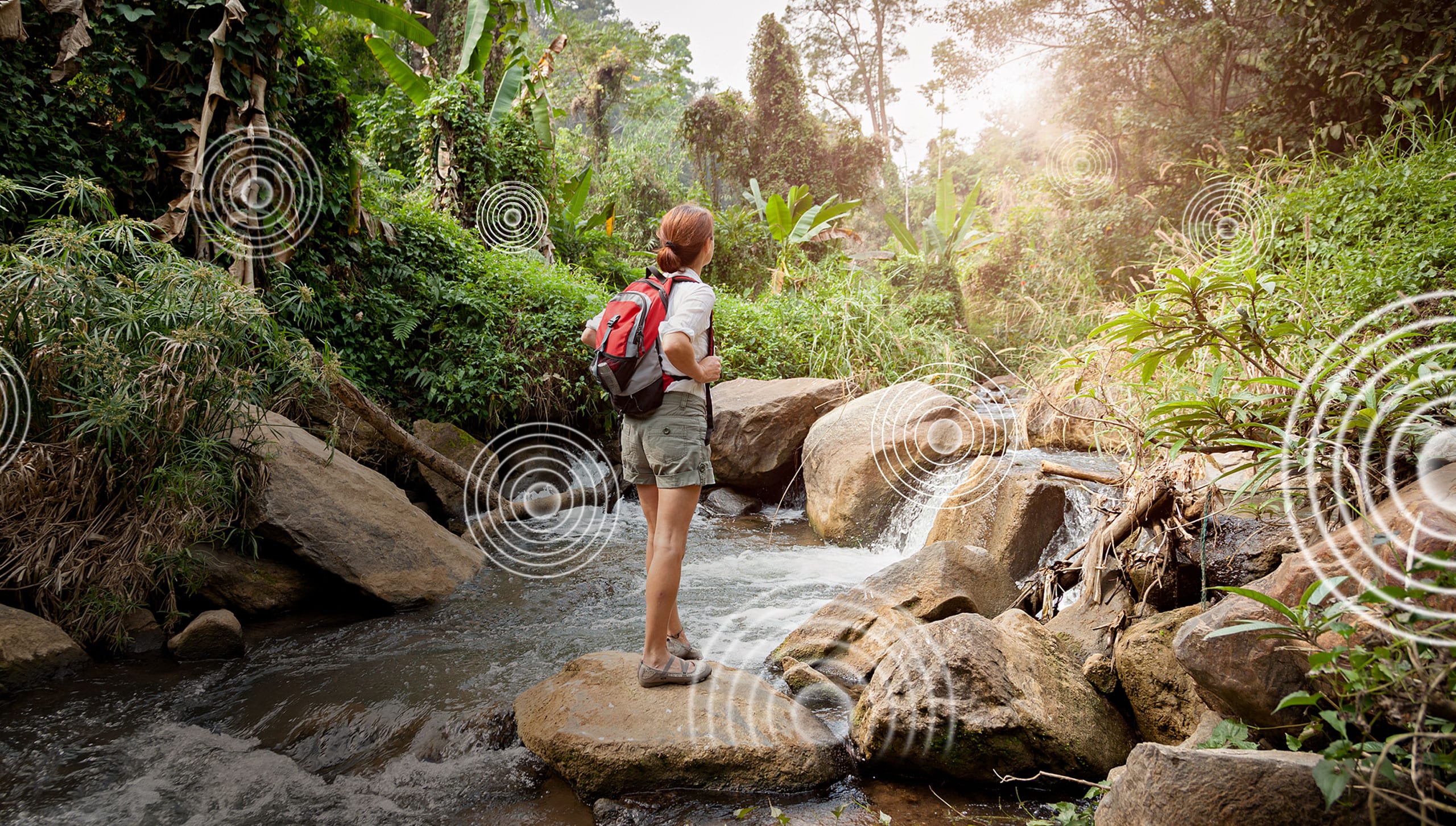 IN THE HEART OF THE ACTION WITH DOLBY ATMOS
The combination of Dolby Atmos and Hisense TVs delivers highly immersive sound throughout your room. Every sound detail is individually isolated to recreate a 3D cinema audio experience.
OPTIMIZED IMAGES WHATEVER YOUR LIGHTING
Hisense TVs automatically detect your room brightness and adjust your TV settings. The picture stays clear and bright with striking contrast even as the brightness keeps changing for an uncompromising viewing experience.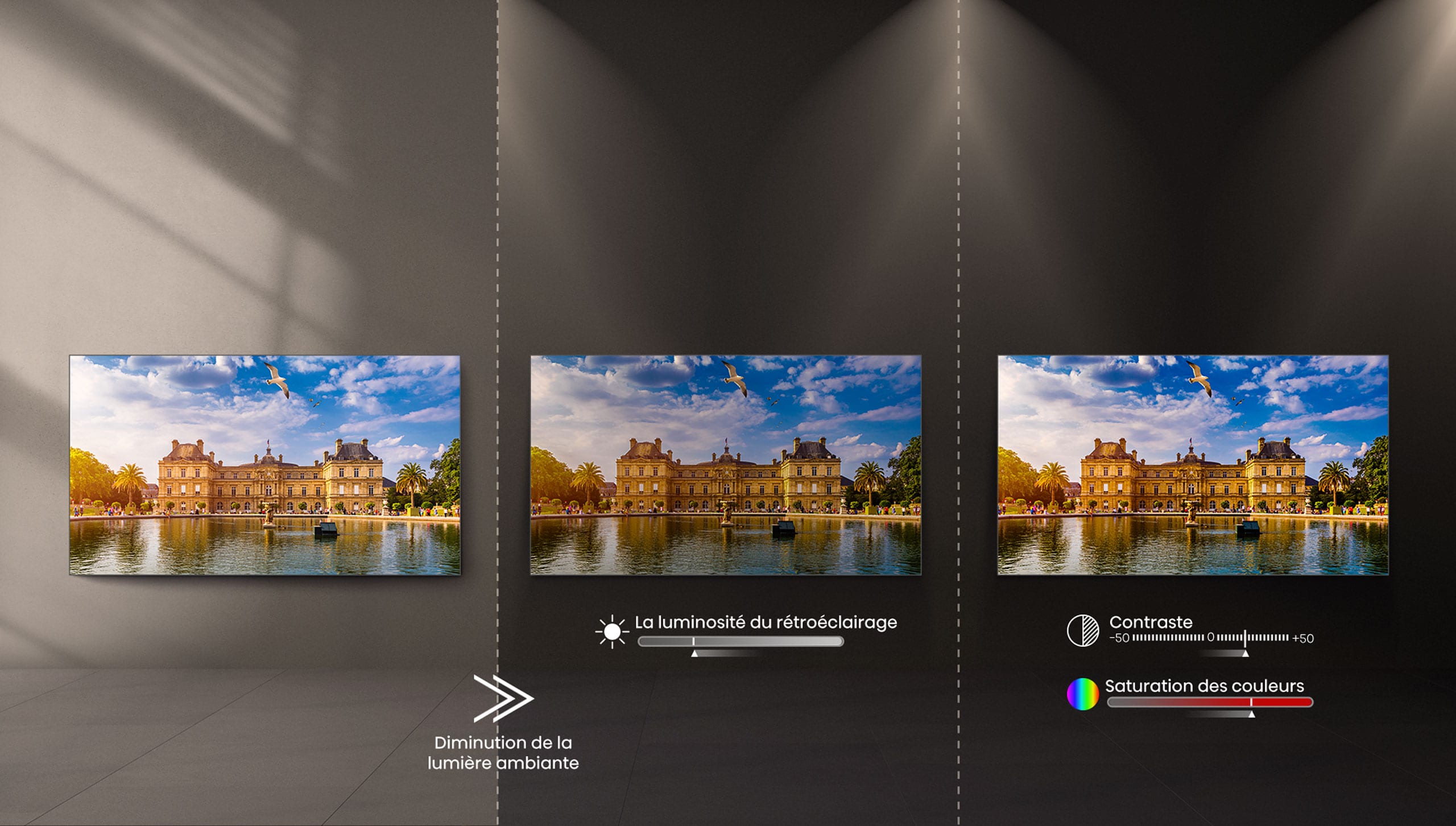 Hisense 55U8GQ
The unique sensations of cinema at home
The 55U8GQ, certified IMAX Enhanced, offers an exceptional audiovisual experience. The images displayed on the 139 cm screen are overflowing with realism and unparalleled fluidity thanks to QLED technology combined with a 100 Hz panel . The cinema experience delivered by the 55U8GQ is not limited to its visual prowess, indeed, the TV is also equipped with a 2.1.2 ch audio system and Dolby Atmos technology which combined deliver powerful and spatialized sound in all the room.
Optimal gaming experience with reduced input lag
A Game Mode is available on the 55U8GQ, with this picture mode the display lag is reduced and the HDMI 2.1* functions (ALLM, VRR & eArc) can be activated. Enjoy your gaming games in the best conditions!
A TV at the heart of entertainment
Find the best applications and streaming platforms on this TV. Indeed, the Hisense app store is full of apps to delight your whole family. Netflix, Youtube, Prime Video, Molotov and Rakuten.tv can be accessed in seconds using direct-access buttons on the 55U8GQ's remote control.
* Support HDMI2.1 specification: ALLM, eARC, VRR. The refresh rate ranges from 48Hz-60Hz under 4K resolution.
PICTURE
| | |
| --- | --- |
| SIZE (IN INCHES) | 55 |
| SIZE (IN CM) | 139 |
| RESOLUTION | 4K Ultra-HD |
| UHD PREMIUM™ | Yes |
| DISPLAY TECHNOLOGY | QLED |
| PANEL FREQUENCY | 100/120Hz |
IMAGE PROCESSING
| | |
| --- | --- |
| PICTURE CRITERIA (INDEX) | 2700 |
| HDR | Yes |
| HDR COMPATIBILITY | Dolby Vision, HDR10+, HDR10, HLG, Dolby Vision IQ |
| BRIGHTNESS PEAK (IN NITS) | 1000 |
| PROCESSOR | quad-core |
| ULED | Yes |
| LOCAL DIMMING | Yes (90 zones) |
| ANTI-REFLECTIVE PANEL | Yes |
| LIGHT SENSOR | Yes |
| MOTION COMPENSATOR (MEMC) | Yes |
| ULTRA HD – 4K UPSCALING | Yes |
| EXPANDED COLOR SPECTRUM | Quantum Dot |
| QUANTUM DOT (QLED) | Yes (Hisense QLED) |
| 10-BIT COLOR COMPATIBILITY | Yes |
| DECODING FORMAT | VP9, HEVC (H.265), MPEG4 |
| DISPLAY MODE | Cinema, Sport, Game |
| FILMMAKER MODE | Yes |
| IMAX ENHANCED | Yes |
| INPUT LAG IN GAMING MODE | <20ms |
CONNECTORS
| | |
| --- | --- |
| HDMI | 4 |
| OF WHICH TYPE HDMI 2.X | 4x HDMI 2.1* |
| OF WHICH ARC COMPATIBLE | 1 (eARC) |
| VRR (VARIABLE REFRESH RATE) COMPATIBLE | Yes |
| AUTO GAME MODE (ALLM) SUPPORT | Yes |
| USB | 2 |
| S/PDIF OPTICAL AUDIO OUTPUT | 1 |
| AUDIO INPUT (L/R) | 1 (Mini) |
| HEADPHONE SOCKET | 1 |
| ANTENNA SOCKETS | 2 |
| COMPOSITE INPUT (AV) | 1 (Mini) |
| ETHERNET (RJ45) | 1 |
*Support HDMI2.1 specification: ALLM, eARC, VRR*.
The refresh rate ranges from 48Hz-60Hz under 4K resolution.
RECEPTION AND FUNCTIONALITY
| | |
| --- | --- |
| TUNER | DVB-T2/C/S2 |
| HBBTV | Yes |
| COMMON INTERFACE (CI+) | Yes |
| PARENTAL CONTROL | Yes |
| RECORDING ON USB KEY (PVR) | Yes |
| PAUSE ON LIVE (TIMESHIFT) | Yes |
| FASHION HOTEL | Yes |
| FRANSAT COMPATIBLE | Yes |
DESIGN
| | |
| --- | --- |
| EDGELESS SCREEN | Yes |
| SCREEN THINNESS | – |
| CENTRAL FOOT | Yes |
| CABLE MANAGEMENT | Yes |
| FINISHING | Metal |
SMART-TV
| | |
| --- | --- |
| OPERATING SYSTEM | Vidaa U 5.0 |
| VOICE ASSISTANT | Alexa, Google Assistant, Vidaa Voice |
| VOICE REMOTE CONTROL | Yes |
| WEB BROWSER | Yes |
| MEDIA PLAYER | Yes (Video/Audio/Photo) |
| BUILT-IN WI-FI | Yes |
| BLUETOOTH | Yes (Audio, Mouse, Keyboard) |
| CONTENT SHARING (DLNA) | Yes |
| SCREEN SHARING | Yes (PC, Tablet, Mobile) |
| SMARTPHONE APP | RemoteNow (Android & iOS) |
| APP STORE | Yes (Netflix, Youtube, Prime Video…etc) |
| AUTOMATIC PICTURE MODE VIA AI | Yes |
| DIRECT ACCESS TO THE REMOTE CONTROL | Netflix, Youtube, Prime Video, Rakuten TV |
HIS
| | |
| --- | --- |
| SPEAKER POWER | 60W |
| SOUND SYSTEM | 2.1.2 channels |
| SURROUND EFFECT | Yes |
| DOLBY ATMOS | Yes |
| DOLBY AUDIO | Yes |
| HI_RES | – |
| AC-4 COMPATIBILITY | Yes |
| EQUALIZER | Yes (Advanced Settings) |
| SOUND BAR | – |
FORMATS SUPPORTED
| | |
| --- | --- |
| VIDEO | .avi,.mp4,.mov,.mkv,.mpg,.mpeg,.vob,.flv,.webm,.ogm |
| AUDIO | .wma,.mp4,.FLAC,.MP2,.MP3 music(mp3 aac wma wav) |
| PICTURE | .jpeg,.bmp,.PNG,.GIF |
ENERGY DATA
| | |
| --- | --- |
| FOOD | 220V-240V 50Hz |
| SDR ENERGY CLASS | G |
| HDR ENERGY CLASS | G |
| STANDBY CONSUMPTION | ≤0.5W |
| CONSUMPTION IN SDR (IN WATTS) | 93 |
| CONSUMPTION IN HDR (IN WATTS) | 135 |
| QUANTITY OF MERCURY (MG) | 0mg |
| PRESENCE OF LEAD | Yes |
| PROGRAMMABLE SHUTDOWN | Yes |
| AUTO STANDBY | Yes |
SUPPLIED ACCESSORIES
| | |
| --- | --- |
| REMOTE CONTROL | Voice Remote (ERF6F64H) |
| BATTERIES FOR REMOTE CONTROL | AAAx2 |
| VESA MOUNT COMPATIBILITY (MM) | 400 x 300mm |
| POWER CABLE | Yes |
TECHNICAL SPECIFICATIONS
| | |
| --- | --- |
| SPACING OF THE FOOT(S) (IN MM) | 771 |
| PRODUCT WEIGHT + BOX (IN KG) | 24.5 |
| PRODUCT WEIGHT WITH FEET (IN KG) | 19 |
| PRODUCT WEIGHT WITHOUT FEET (IN KG) | 17.5 |
| BOX DIMENSIONS | 1353x150x867 (WxDxH in mm) |
| PRODUCT DIMENSIONS | 1233x307x780 (WxDxH in mm) |
| DIMENSIONS OF THE TV WITHOUT LEGS | 1233x74x711 (WxDxH in mm) |